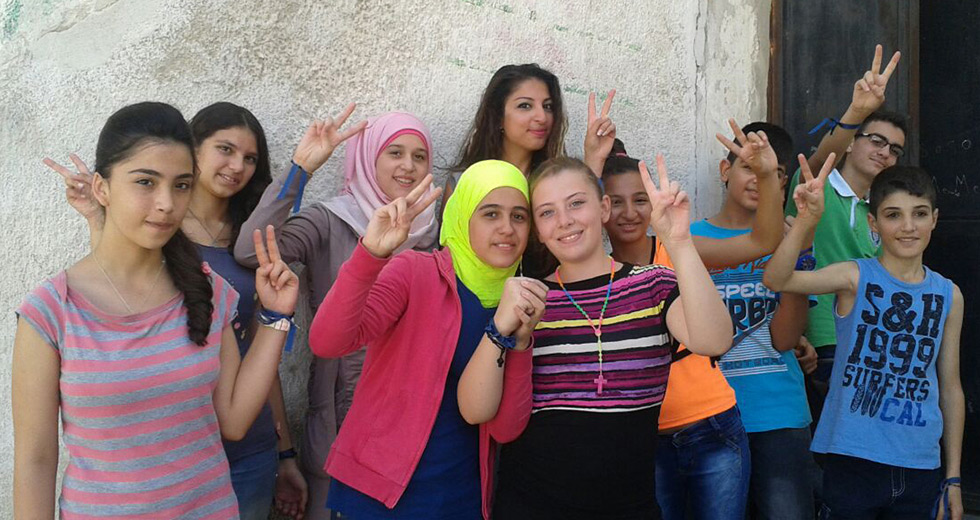 Working for Peace
WCRC member churches are involved in promoting peace in some of the most challenging areas around the world. Purposeful dialogue, refugee assistance, reconciliation processes, and grassroots accompaniment are four ways that member churches are working.
In all these areas, member churches are on the frontline of conflicts - and sometimes surrounded by them. The WCRC supports these initiatives financially, as well as through international advocacy and coming alongside them.
In Colombia, an accompaniment programme has been in operation for years, protecting the most vulnerable in this long-running conflict - and will continue to do so despite the recent set-back in the peace process.
On the Korean peninsula, purposeful dialogue takes place between Christians on both sides of the Demilitarized Zone - despite the pressures from political and military leaders - and advocacy for peace and reconciliation continues.
In the Middle East, assistance to Syrian refugees in Lebanon is combined with advocacy for a lasting and just peace for the entire region.
---
Kontaktdaten der Organisation

World Communion of Reformed Churches
Knochenhauerstraße 42
30159 Hannover
Ansprechpartner/in:
Anna-Lena Krüger